Sun Chaser Perks #Kulanisunchaser
Explore the island with us and evolve into an iconic Kulani Sun Chaser! Join us in a world of adventures, madness and first glances at Kulani's biggest secrets… This epic hideaway will be your new go-to for Kulani treasures. You will be in with the chance of earning magical rewards such as... exclusive discounts, secret giveaways, and creative advice + tips!

SIGN UP HERE
You need to be 18+ and in Australia to be eligible!
How It Works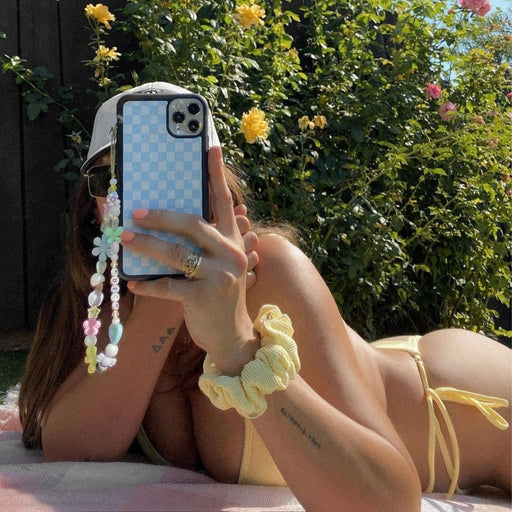 Love creating Instagram & Tiktok content + want to join the Kulani Family? Fill out our super simple application above! If accepted you will be on your way to earn vouchers, discounts & first looks…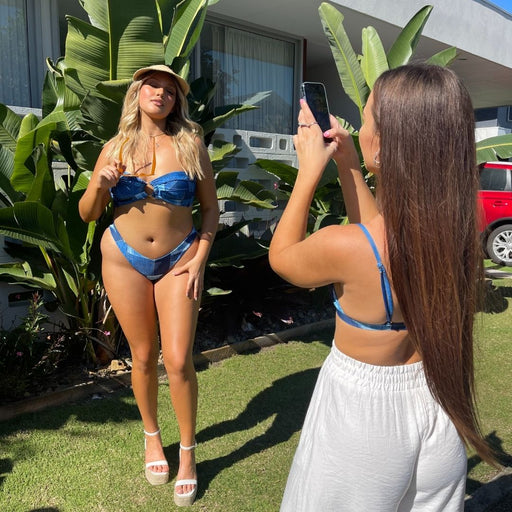 Palm trees, candy skies, sunshine sparkling on turquoise seas - it's time for you to create magic! We love bright & colorful content that makes you smile! A love of sand and sunsets, vacation vibes, OOTD styling shots - the world is the limit! Minimal filters + no facetune required!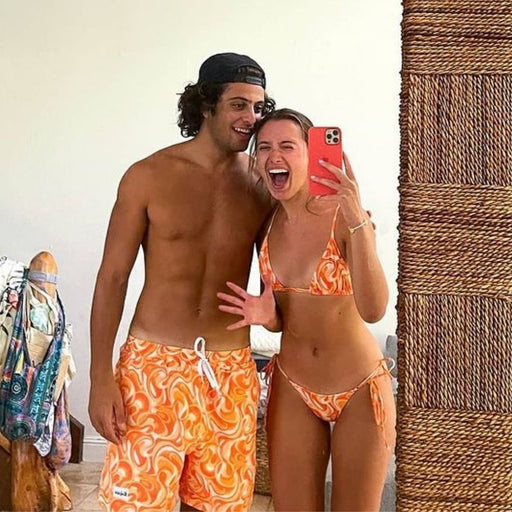 Share your iconic content with the world! Tag us @kulanikinis and tell all your friends and followers about your unique ambassador code to get re-posted across Kulani socials!
Get to know us & Our Kulani Sun Chaser Vibe!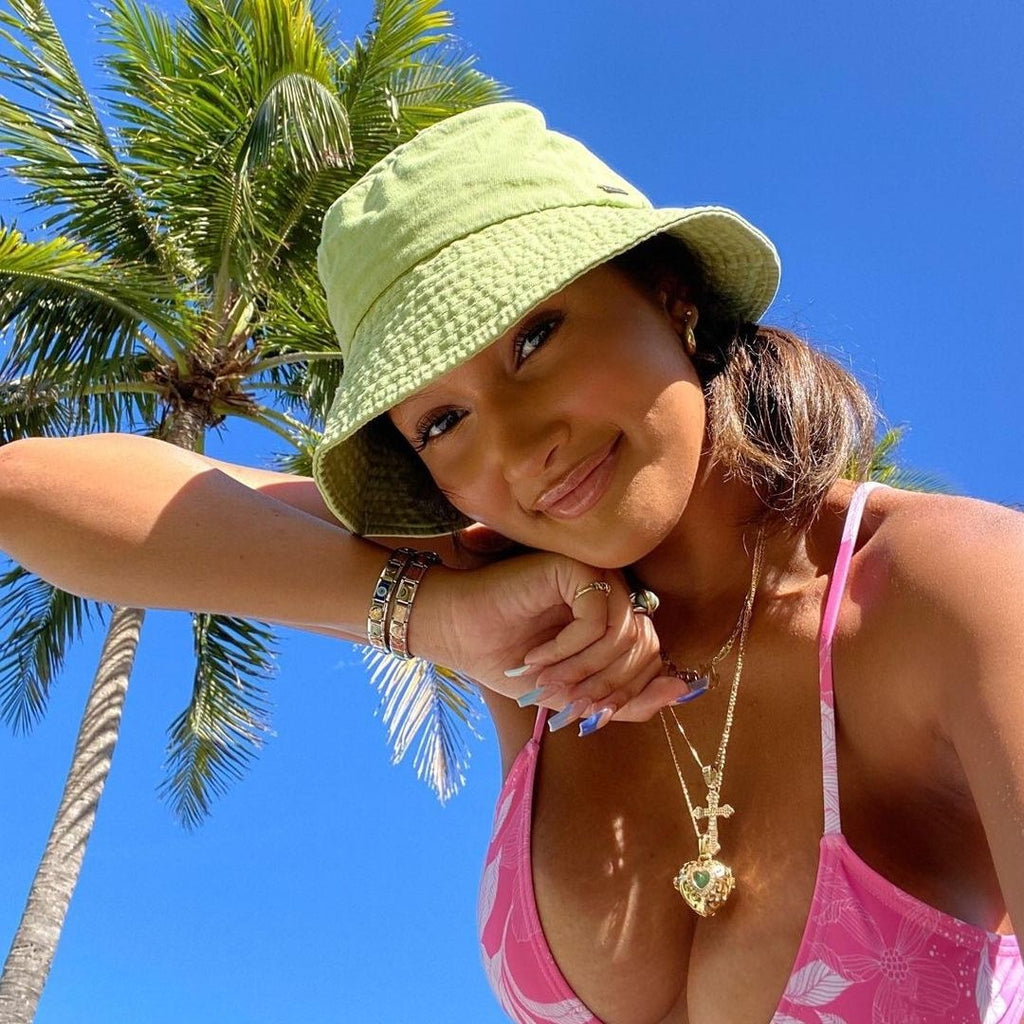 @megan.kemp
"Working with Kulani has been an absolute dream! I love working with a brand that is body positivity and creates bikinis that are high quality for their customers. Kulani Kinis are amazingly supportive for all body types as well as feels super comfy and soft on the body! Creating content for Kulani was super easy, they allowed me to have full creative control on how the content was being shoot which allowed me to create authentic content for my followers!"
Meet Some of Our Sun Chasers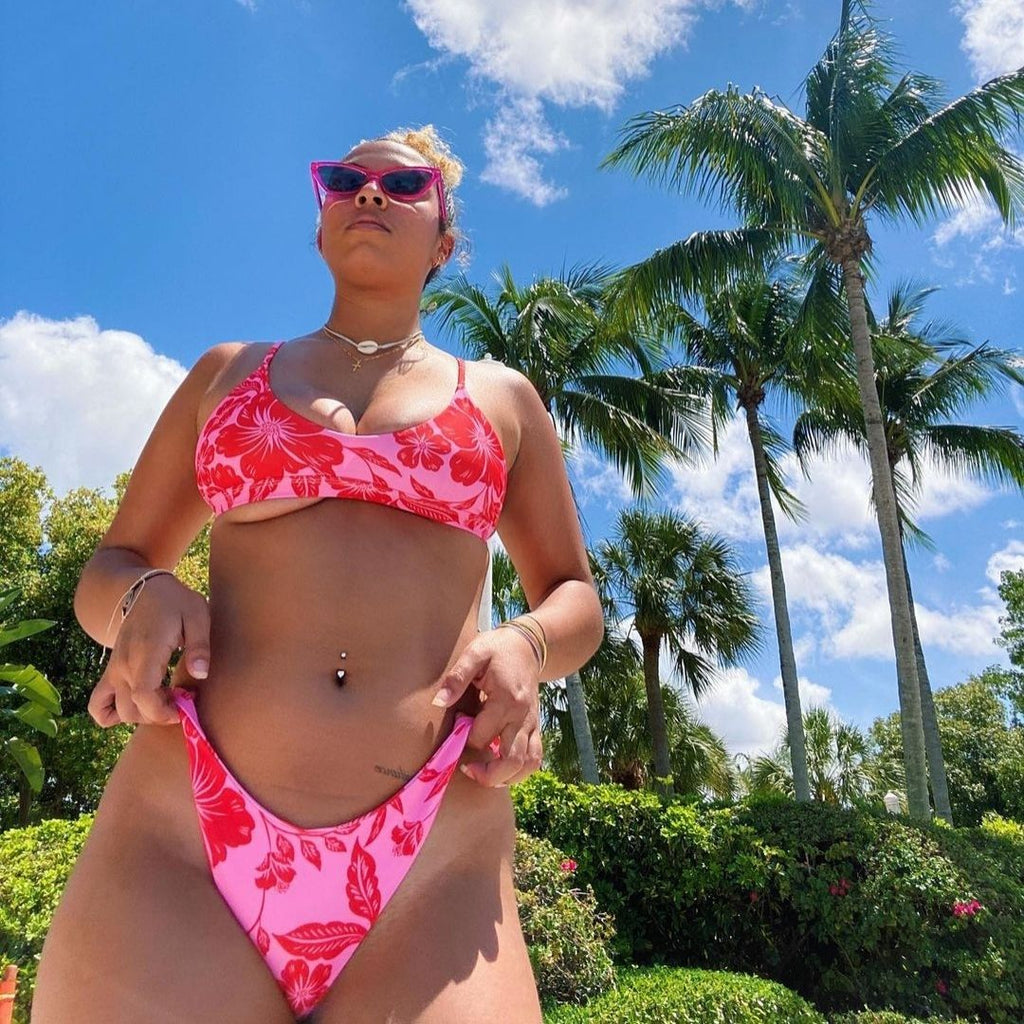 Rachel Vogel - @rachelvogell
"Kulani helps me feel comfortable and confident while I'm at my happy place, the beach! The kini's are such great quality, provide great support, and are so cute. My content always comes out amazing when I'm wearing Kulani Kinis because I can truly be myself."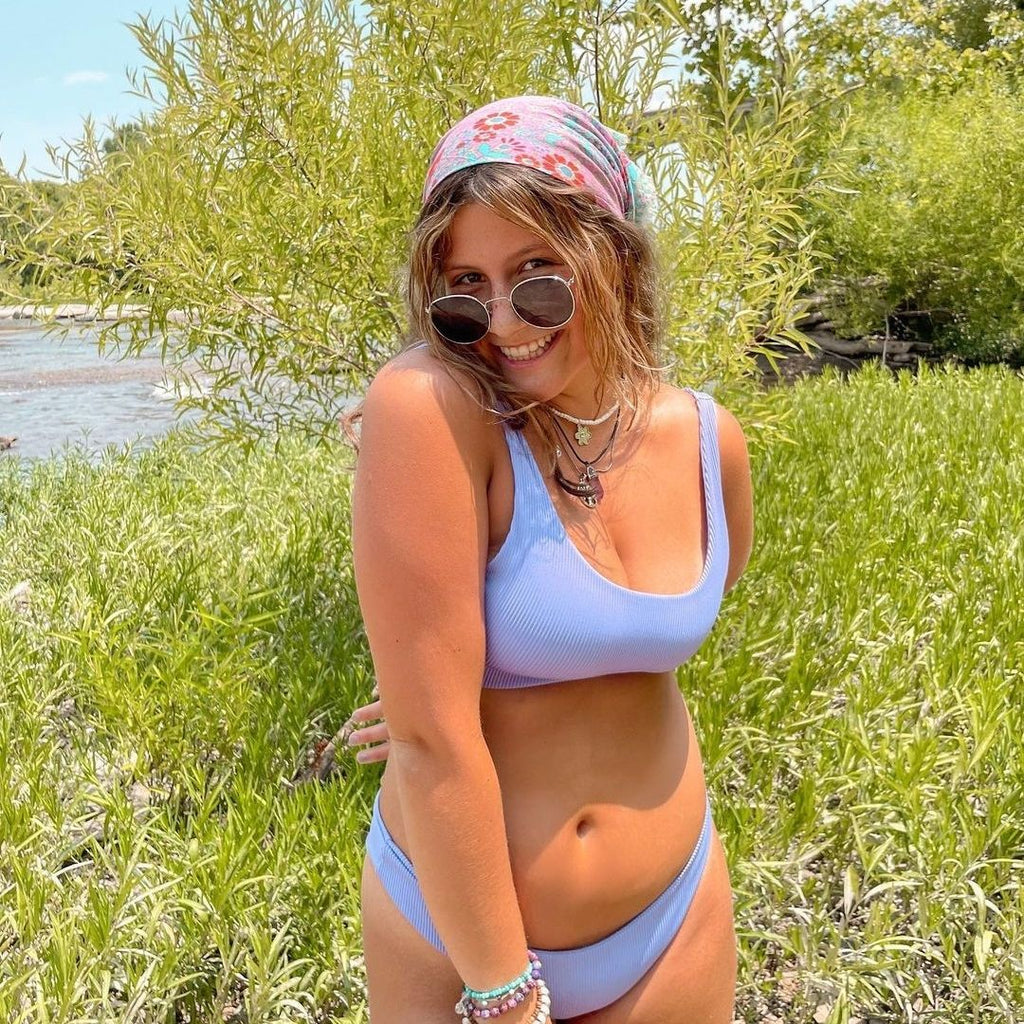 Eleanor Ross - @eleanorhross
"I love Kulani Kinis because of the variance in styles using the same patterns- the flexibility of the different cuts & coverage is so great for different body types so that I feel comfortable & confident in what I wear. Every kini I've ever worn is also so durable & high quality which is why it's my go-to beach choice! Creating content in Kulani Kinis brings so much more color & confidence to my social media."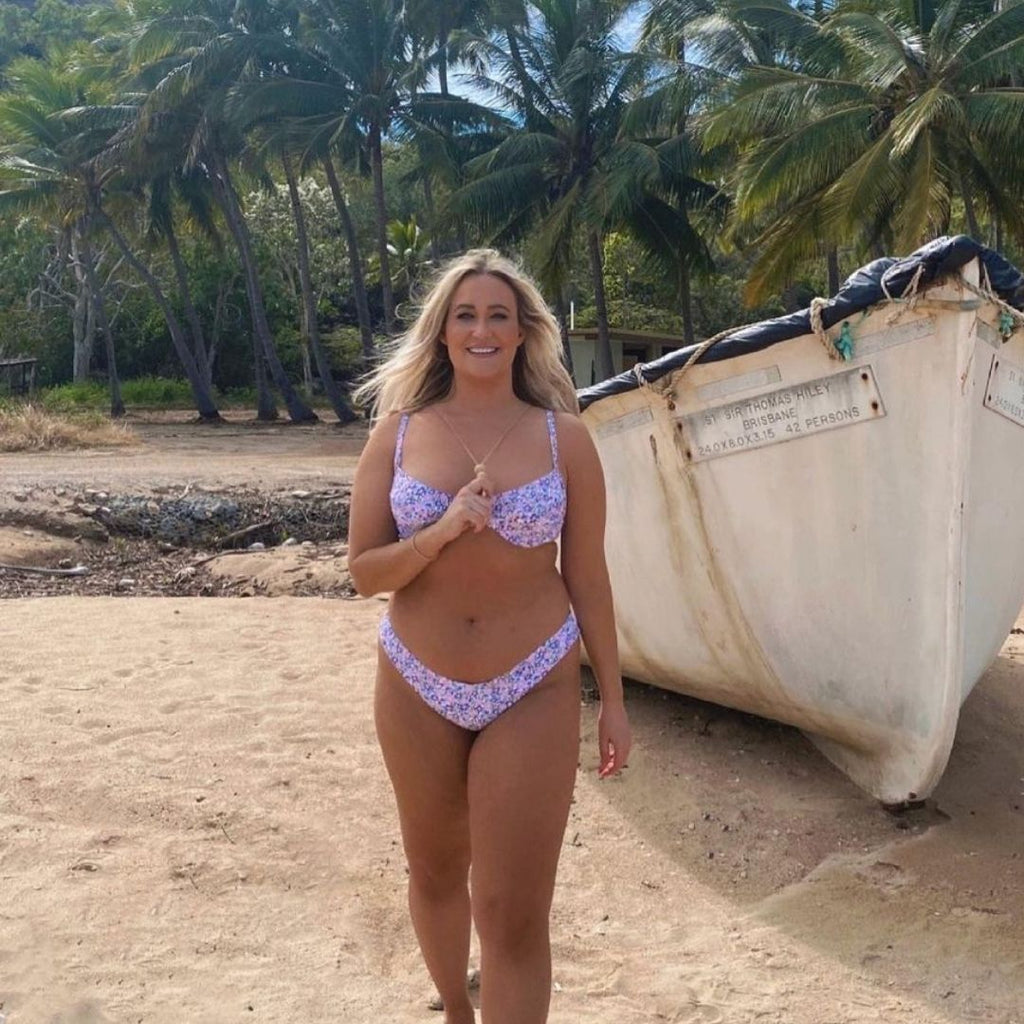 Alana Hunt - @takemetheretraveller
"To me Kulani are the ultimate bikini brand - the quality of the garments is next level, the designs are always unique and the fit is always so flattering. Being able to collab with a brand who provide amazing products, offer fast delivery, the friendliest customer service and also empower women of all body types is an absolute dream - I feel very lucky to be able to align myself with such a gorgeous brand."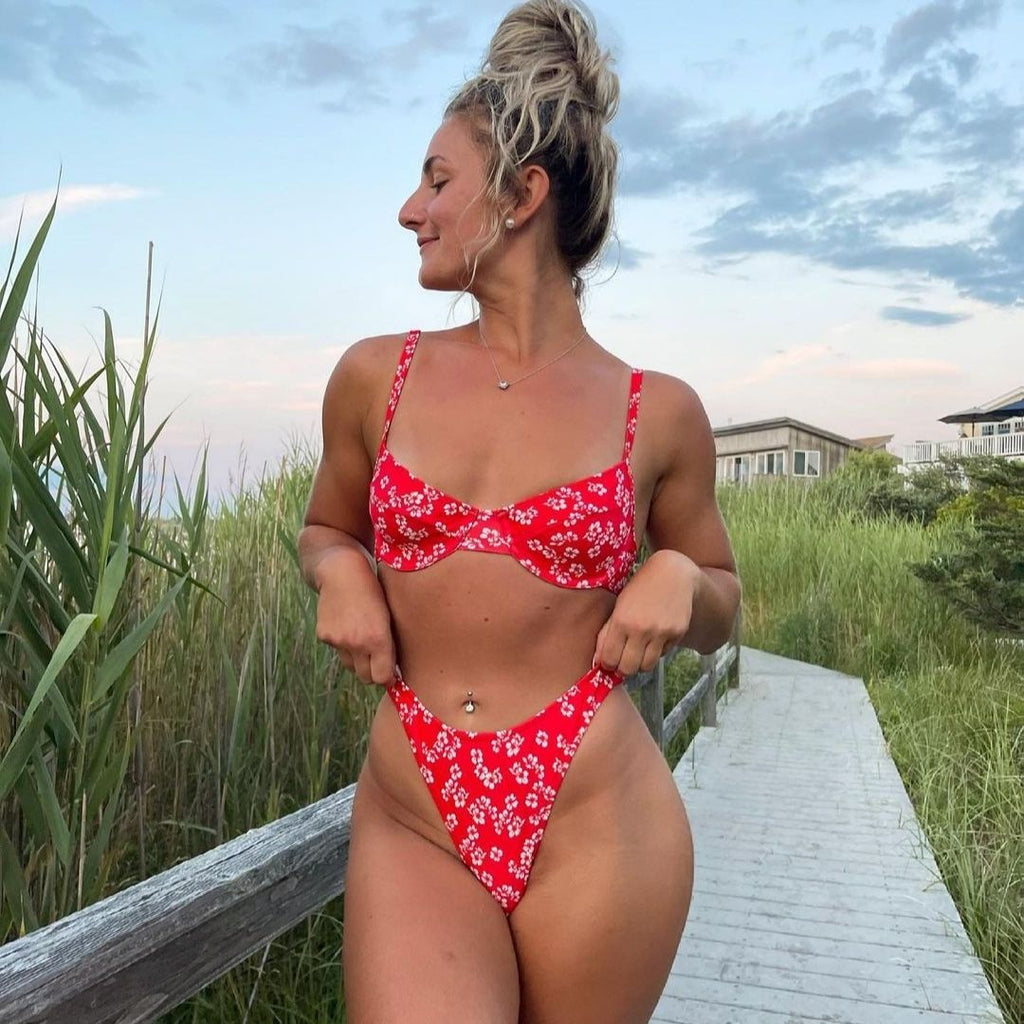 Olivia Rae - @liveraefit
"I genuinely remember the first time I put on a Kulani Kini - I was in a very dark space mentally, summer was right around the corner and I was getting super frustrated never finding a bikini that I felt 100% confident and beautiful in. A couple of days later, after trying on dozens of bikinis preparing for my vacation, my first ever Kulani Kini came in the mail & I was so nervous to try it on. Hesitantly, I put the bikini on in front of my mirror and my jaw dropped. It made me feel beautiful, it made me feel fearless, it made me feel confident."
Frequently Asked Questions
Why Kulani? Our Mission!
The designers and creators of Kulani Kinis are Dani & Alex - two beach loving, wanderlust spirits from the East Coast of Sydney, Australia. They share a love of colour, Hawaii and taking charge of their own destiny. Our hope is that everyone in Kulani has fun, feels confident and enjoys all the vibrant colour combinations of life! As we have grown, so has our passion and what we want to inspire. We want to be more than most fashion labels and we need to make sure how we act and what we say means something. We want to make our kinis more accessible for everyone and spread our magic across the globe through YOU - our Kulani Sun Chasers..
What is a Kulani Sun Chaser, what do I get and why should I be one?
A Kulani Sun Chaser is our beautiful Kulani Brand Ambassador! Join the family and be proud to represent Kulani Kinis whilst earning exclusive discounts and rewards! We have lots planned for you... including free gifts, exclusive competitions, kulani community and sneak peeks!
Who can become a Brand Ambassador?
If you love Kulani, creating content & love instagram... It's your time to shine! You need to be over the age of 18 and have over 1,000 followers on Instagram!
Do I have to give you my Instagram handle?
Yes, you do! We LOVE instagram and to be a brand ambassador we want to see how enthusiastic you are about Kulani on your own Instagram. Make sure to make your account public so the Kulani Team can see your content!
View All FAQ